SEPIA ART PRINT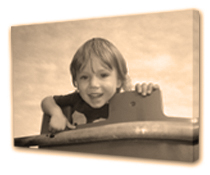 Title: Your photo printed to canvas sepia
Artist: Paul Matchett
Medium: print on canvas
Colour: sepia print
Support: Gallery wrapped canvas
Dlivery: (FREE delivery to the UK only). see delivery

For more information on this product
please e-mail us.
Check which size you want and click add to cart.


Single Canvas
Split Canvas x3
Square Canvas
Square Split Canvas x4
Panoramic Canvas
Bulk Canvas
Thank you.

(Other sizes/colours available to order
please e-mail or call with your requirements for a quote).